MUSOHEALTH, Data Analyst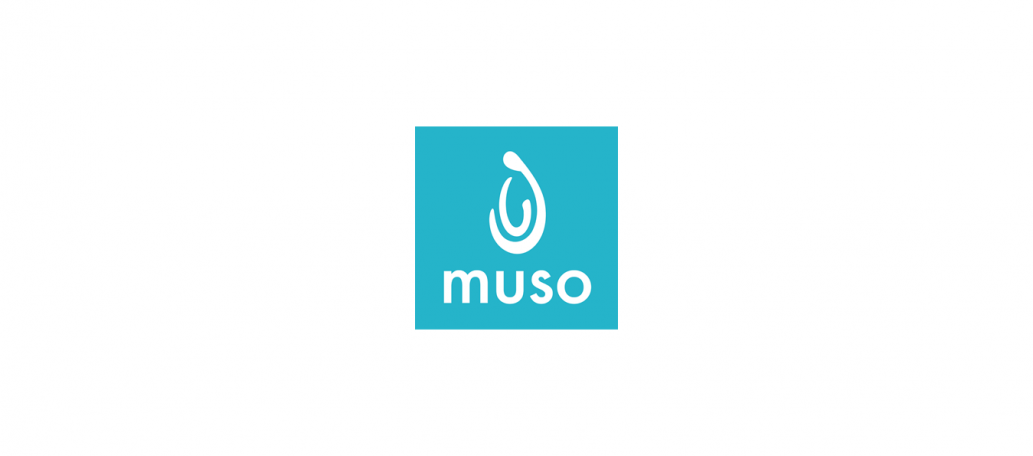 About the portfolio organization
Muso believes no one should die waiting for health care. We build health systems to save lives by reaching patients faster, within hours of the moment they become sick. To do this, we partner with communities facing extreme poverty. Muso has spent more than a decade creating and improving our Proactive Care model, preparing it to serve the global effort for universal health care. We have documented rapid health improvements across the populations we serve: a 2018 study found that communities we reach in Mali, which previously saw some of the world's highest child mortality rates, sustained child mortality rates lower than any country in sub-Saharan Africa for five years, and ultimately reached a rate on par with that of the United States. Patient access to care increased tenfold. Muso now serves the governments of Mali and Côte d'Ivoire in their efforts to translate the results of this research into national policy and practice.
We provide proactive health care to 370,000 patients in peri-urban and rural areas of Mali and, in 2022, we are expanding our direct service to several districts in Côte d'Ivoire to eventually reach an additional 247,000 patients. Muso's team provides technical assistance that helps several governments set up their national community health and primary care systems, in order to pursue universal early access to care, maternal health and child survival. We integrate rigorous academic research and strategic advocacy to identify and share strategies that can accelerate global efforts for child survival, maternal health and universal health care. Given the transformations in health care access and survival Muso has documented, over the next five years our direct service, research, and advocacy will work to advance a new model of care for community health systems. To find out more about us, please visit our website www.musohealth.org.
About the Fellowship role
The main mission of the data analyst will be to ensure the quality of our data throughout the data lifecycle, monitor and maintain our data tools, as well as create products that help its interpretability through reports and visualizations to serve research, monitoring and evaluation needs.
He/she will also work closely with data product users in this mission and will mainly report to the Data Analytics Manager.
Location:
preferably Mali, Côte d'Ivoire could be discussed as an alternative
Employment:
Full-time, one-year Fellowship
Starting Date
: 1 July 2023  
Key responsibilities
QUALITY ASSURANCE
Build, document and improve our data organization, verification and quality control systems to meet our data needs as an ever-changing organization.
Understand the processes related to the design, collection and consumption of data and its respective documentation.
Actively research data issues in our data warehouse (through our documentation and SQL queries).
Report, investigate, track, and resolve programmatic data issues with data source and storage developers, and data collectors.
Proactively collaborate with members of other departments (particularly Program and DIF) to ensure that changes to our data collection tools (forms, surveys, etc.) are propagated across data products and its documentation.
Proactively collaborate with members of other departments (particularly Program and DIF) to ensure minimum requirements (documentation, information, communication and training) are met for new developments/projects.
Develop expertise on data quality issues and contribute to its documentation and subsequent resolution.
TRACKING, MONITORING AND MAINTENANCE OF DATA TOOLS
Routinely monitor and evaluate Muso programmatic activities and their direct effects on health system performance, for accountability and learning.
Identify data needs and requirements, prioritize them, and propose solutions in coordination with M&E coordinators.
Participate in data review sessions and answer data questions.
Participate in data audit activities.
Monitor day-to-day data to ensure it remains consistent, accurate, complete, valid, clear, and secure.
Check that the definitions of indicators in the logical frameworks (performance frameworks) are in line with the technical definitions (programmed in the data tools), and communicate any problems identified by proposing solutions.
Ensure that all data tools/products (Tableau, Google Sheets, etc.) work properly; Communicate (resolve when possible) any broken item with suggestions for improvement or repair.
INTERPRETABILITY, REPORTING AND VISUALIZATION
Production of data products to assess data quality, measure the impact of our programmatic activities, and produce and communicate learning from data.
Develop and present reports, dashboards, data quality assurance tools and other products using our data warehouse accessible on Google BigQuery (SQL) and our subscription to Tableau.
Projects resulting from data requests from internal partners (CSR or other departments) or external partners (donors via the Development or Technical Assistance department), either programmatic or ad hoc data.
Become a data warehouse ambassador and expert on Muso metrics, historical data usage, and data quality issues. Serve as a resource for other teams and external partners who need to use Muso data. Serve as a resource to end users of the data warehouse and derived dashboards.
Proactive development of approaches to identify and activate any static and/or dormant data.
OTHERS
Adaptation and learning.
Become independent in QUALITY ASSURANCE tasks in a period of less than 3 months; in the tasks of MONITORING, MONITORING AND MAINTENANCE OF DATA TOOLS in a period of less than 6 months and of INTERPRETABILITY, GENERATION OF REPORTS AND VISUALIZATION in a period of less than 1 year.
Complete the technical training requested within the established deadlines.
Support and strengthen the team, through professional development opportunities and key new hires, for the well-being of everyone and the achievement of shared objectives.
Support training, mentorship and capacity building in CSR (and other departments) in data analysis.
Pursue in-depth research studies and analyzes of the effects of interventions on population health, to generate results to drive comprehensive change in health systems policy and practice.
Support the research teams in the extraction, preparation and analysis of data from our various sources to be able to answer the various priority research questions.
Requirements
Bachelor's degree or plus or equivalent in a technical field (Computer Science, Statistics, Public Health, Epidemiology or any other equivalent field)
2+ years of progressive experience in similar roles
Excellent command of French
Proficiency in Excel and/or Google Sheets
Proficiency in SQL, particularly in creating indicators from complex data structures
Experience in data analysis, either for programmatic improvement (dashboards) or ad hoc analysis of a dataset to extract insights
Experience in quality assurance/control or monitoring and evaluation
Experience with data collection tools (CSPro, KoBo collect, ODK)
Commit to frequent and timely communication, both in person and online (via email, Slack, and other online chat apps)
Have good communication and interpersonal skills with the ability to clearly convey information to users and grasp difficulties perceived by users
Strong user support orientation with an attitude of wanting to help people and pass on their knowledge and experience to others by establishing a good working relationship with users/partners
Good ability to work under high pressure, meet deadlines, monitor and follow up on outstanding activities with minimal supervision
Must Haves
2+ years of progressive experience in similar roles
Excellent command of French
Proficiency in Excel and/or Google Sheets
Proficiency in SQL, particularly in creating indicators from complex data structures
Experience in data analysis, either for programmatic improvement (dashboards) or ad hoc analysis of a dataset to extract insights
About the LGT Impact Fellowship
As part of LGT Venture Philanthropy's and Lightrock's strategic efforts to scale positive impact, the LGT Impact Fellowship was established to provide additional know-how and capacity to portfolio organizations and companies. Each year a limited number of professionals are nominated to work full-time for one year with the organizations and companies supported by LGT Venture Philanthropy and Lightrock in Latin America, Africa, India and Europe, as per the above job description.
How to apply
Submit your application via the "Apply" button. Please note that we only accept online applications and that multiple applications are not allowed. However, you are invited to mention additional preferences in your application.
Moreover, please make sure to read all information in the application form carefully and answer the questions accordingly (additional information about the questions are marked with "i").