Investment Manager, LGT VP Africa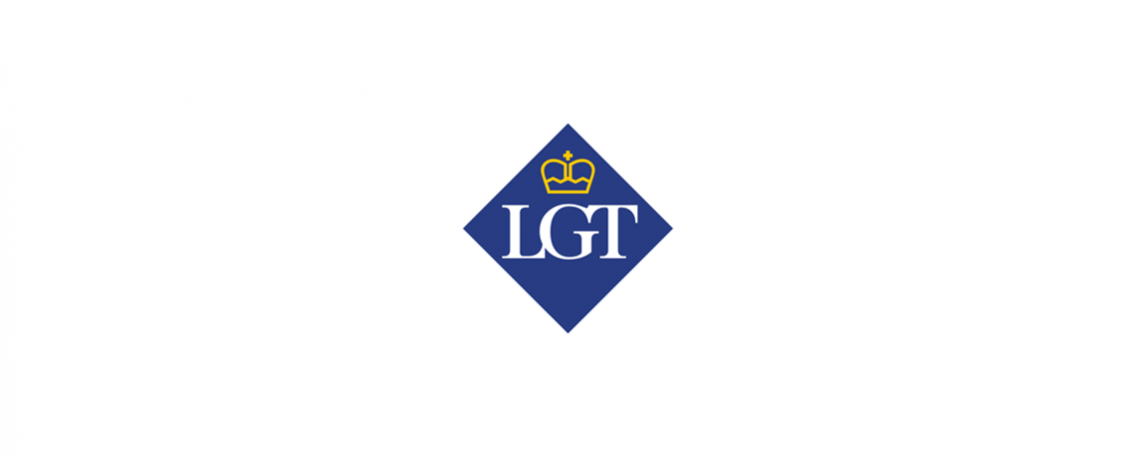 Overview
LGT Venture Philanthropy (LGT VP) is an independent charitable foundation established in 2007 with teams in Switzerland, Sub-Saharan Africa, and India. The Foundation strives to improve the quality of life of people facing disadvantages, contribute to healthy ecosystems and build resilient, inclusive, and prosperous communities. Founded by the Princely Family of Liechtenstein, LGT VP strengthens the capabilities of locally rooted organizations that deliver effective, scalable solutions to systemic problems. The foundation focuses on complementary solutions across health, education, and the environment in Sub-Saharan Africa and India that directly contribute to the SDGs. LGT VP provides flexible, multi-year, core funding and builds long-term partnerships to catalyze collaboration and collective impact. Through the LGT Impact Fellowship, LGT VP matches experienced professionals with portfolio organizations to deliver strategic business expertise. Over 15 years, LGT VP has supported 73 high-impact organizations and deployed $109 million, contributing to improving the quality of life of 9 million people across five regions.

LGT VP seeks an experienced Investment Manager to strengthen its Africa team. An ideal candidate would bring significant deal execution, management consulting, thematic experience as well as an inquisitive mind and a passion to create impact.
The position allows the candidate to develop LGT VP's new multi-year strategy, building on a base of a strong existing portfolio across three sectors (education, health and the environment). This candidate will help grow LGT VP's portfolio in Africa by identifying and providing grant funding to intentionally impactful organizations. He or she will also strengthen and accompany the existing portfolio to scale and achieve their strategic goals.
A strong alignment with LGT VP's mission to improve the quality of life of people facing disadvantages, contribute to healthy ecosystems and build resilient, inclusive and prosperous communities is essential. An in-depth understanding of issues and challenges related to development and poverty would be a significant advantage.

Organization: LGT Venture Philanthropy Foundation
Location: Nairobi, Kenya
Employment: Full-time
Timing: Flexible
Closing date: Post stays open until the right candidate is found
Who are you?
You are passionate about doing good and working with people who are passionate about doing good
You ask the difficult questions and love being asked difficult questions. You love challenging yourself with questions like "what is the most cost-effective way to address under age 5 mortality" or "how do we really achieve early childhood learning at scale" or "we have multi-million dollars to make a lasting change in the ecosystem, what steps do we need to take to design this"
You are passionate about applying entrepreneurial and private sector principles to philanthropy; using your skills, knowledge, business acumen and expertise to make a meaningful change in the world
You desire an opportunity to support exemplar organizations with flexible funding over multiple years, shaping their strategy and building their capacity to create systemic change and achieve lasting impact
You crave transparency in your work and do not want to deal with long, bureaucratic processes. You want to take ownership of the process and drive the analysis on new deals / initiatives that excite you
You are curious! You never want to stop learning about your sectors, the communities you're trying to impact, the organizations you're supporting
You thrive in a multi-cultural, global team. You interact effectively with potential partners as well as with a variety of people on the field
You are comfortable with ambiguity and approach your work with an entrepreneurial mindset
You are humble and committed to producing the highest quality of work, with attention to detail and follow-through
What is your role?
You will be an Investment Manager joining our local African LGT VP team providing majority grant investments in intentionally impactful organizations
You will work alongside the current senior Investment Manager in Africa and a global management team in Zurich
You will interact with a variety of stakeholders and take lead in identifying and developing new funding opportunities in thematic areas of our interest that are a fit with our values and approach
You will lead new funding opportunities through the complete investment process, including post investment monitoring, reporting and exit
You will shape value-add areas share ideas on how to 'move the needle' on some of the biggest development challenges of our day
You will engage directly with senior management of large organizations (USD 3m to USD 20m annual budget) and be a thought partner, problem solving with them and helping them reach their scale targets. This includes helping them in areas of strategy, operations, business development, organizational building and governance
You will uphold the values, principles and mission of LGT VP and the legacy that comes with the org
You will frequently travel to remote and exciting sites (e.g., the Masai Mara, Kenya or Lakshwadeep Islands, India) to visit local organizations and meet with local teams
You will engage with LGT VP's senior management and the global team in Zurich, and present investment opportunities to the global Investment Committee and Board
You will have short-term mobility opportunities to work out of other regional offices in India or Zurich
You will primarily work in-office, along with some flexibility to work from home or work remotely
You will receive a competitive package, a bonus target, and comprehensive health insurance
What is your background?
You have 7+ years of relevant working experience, including at least 3 years of experience with financial and operational due diligence and ideally have 3 or more years of business consulting/operations experience (ideally in one of our core thematic areas)
You can identify high-potential funding opportunities, with an intuitive understanding of innovative models and different entrepreneurial styles with a passion to create impact
You have an innate ability to strike strong working relationships with entrepreneurs and a variety of different stakeholders that form their eco-system, such as finance organizations, sector experts or policymakers
You have a proven track record of providing support to organizations at multiple levels including operations, strategy, and governance, through working with a variety of portfolio companies or through working directly in a key role within an organization
You have a deep understanding of the broad philanthropic landscape in Africa, coupled with a strong (local) network in non-profit, policy and funder circles
You have an ability to formulate and present analysis and arguments in a clear, crisp and concise manner to other team members, the Board as well as to the portfolio organizations. This comes with excellent written skills
You are fluent in English. Kiswahili and / or French proficiency is valued
Inclusion Statement
LGT VP is committed to continuing to make diversity and inclusion part of everything we do – from how we curate our portfolio to how we build our workforce. We believe that this commitment strengthens our teams, aligns with our values, and creates positive returns for the communities we serve. We are dedicated to recruiting and developing the most talented people from a diverse candidate pool and encourage you to apply if you are excited about this role.