Financing Alliance for Health, Health Financing Fellow - Country Engagement (Francophone)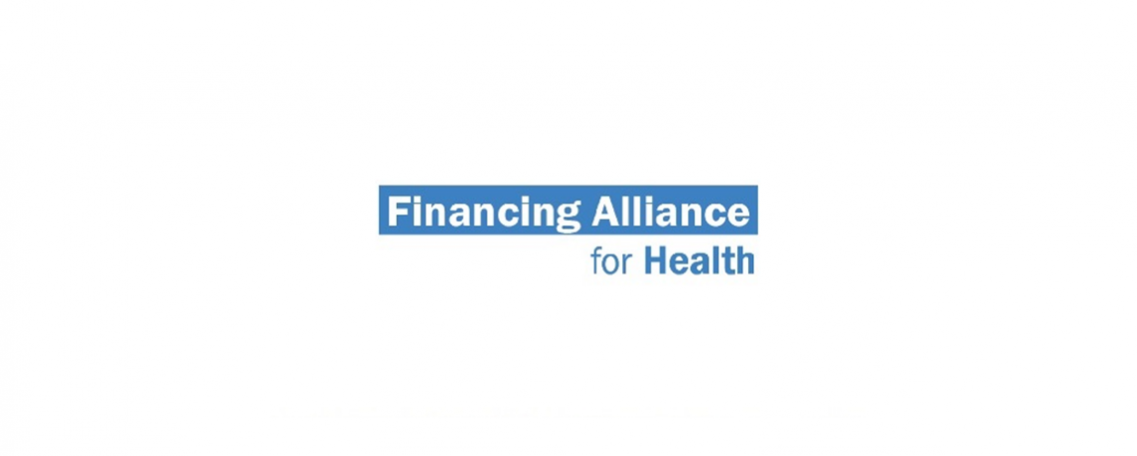 About the portfolio organization
Financing Alliance for Health (FAH) is a partnership between the government and private sector with the goal of strengthening and sustaining community health systems to achieve universal health coverage. FAH uses its knowledge of financial structuring and access to private sector financing to increase funding options for governments to scale up community health systems. The aim is to improve access to quality primary health services and reduce morbidity and mortality. The alliance was established in 2015 in response to a report by a high-level group led by UN Special Envoy Ray Chambers and Prime Minister Hailemariam of Ethiopia that recommended the creation of a "financing support unit" to help countries access financing for health systems. FAH soft-launched in 2016 with four business lines: country support, analytical toolkit, financing products and modalities, and market building and awareness. The core values of FAH include respect and trust, challenging the status quo, being curious and passionate, and supporting community well-being.
About the Fellowship role
Are you interested in helping lead an entrepreneurial effort aimed at changing paradigms in international development, and in true partnerships with governments to reduce donor dependency and increase financial sustainability? Would you be excited to leverage your private sector background to help finance health systems? Do you get energy from working with different stakeholders – ranging from ministries of health and finance to UN agencies to multinational companies? Are you looking to join a team of partners that are committed, experienced, and fun to work with? Then you should explore this role with the Financing Alliance for Health.
 
Location: Nairobi, Kenya / remote
Employment: Full-time, one-year Fellowship
Starting Date: 1 July 2023

 
Key responsibilities
To support governments to focus financing on community health systems as part of integrated primary care, with an emphasis on finding effective and sustainable financing pathways, investment opportunities, and attractive returns for commercial and social investors.
Requirements
You should have an advanced degree in business management, finance, investment, health, or other relevant field, experience in health care, development, corporate finance, investment/ management consulting, or another similar field.
You will be expected to have excellent oral and written presentation skills, strong computer skills, including MS Word, PowerPoint and Excel
You will really impress us if you have these key competencies:
Financing for health: understanding of the core bottlenecks behind health financing, the key steps (costing, resource mapping, gap analysis), and potential options for financing (traditional donors, national resources, corporate and capital markets sources etc)
Quantitative skills and tool development: strong analytical and financial/ modelling skills. Broad experiences creating and refining analytical tools and approaches, e.g. excel models, ROIs, tools
Health systems: knowledge and practical work on health systems, and in particular community health systems; experience working with ministries of health and finance as well as major donor organizations critical for this role
Global mind-set and experience: international experience across countries. Fluency in English, French is an added advantage
Proactive problem solver: you should also be a proactive-problem solver, flexible, effective at working independently, self-starter, and able to build your own work plan
About the LGT Impact Fellowship
As part of LGT Venture Philanthropy's and Lightrock's strategic efforts to scale positive impact, the LGT Impact Fellowship was established to provide additional know-how and capacity to portfolio organizations and companies. Each year a limited number of professionals are nominated to work full-time for one year with the organizations and companies supported by LGT Venture Philanthropy and Lightrock in Latin America, Africa and India as per the above job description.
How to apply
Submit your application via the "Apply" button. Please note that we only accept online applications and that multiple applications are not allowed. However, you are invited to mention additional preferences in your application.
Moreover, please make sure to read all information in the application form carefully and answer the questions accordingly (additional information about the questions are marked with "i").